Are you trying to figure out why two projectors of the same size provide different quality images? The answer is simple. They probably have different resolutions, which is one of the most important details of any display device. Depending on what you are doing, the best resolution device could change.
TVs and projector screens have gotten larger, which makes resolution even more important to ensure the quality of the image it provides. Before you make your final purchasing decision, it is important to understand the resolution standards and know which will be best for your needs. Are you going to be using it for business or entertainment?
We understand the difficulties of figuring out the differences between projection resolutions, and we are going to provide you with all the information you need to know which resolution will be best for your needs.
What Is Resolution?
Whenever you look at an image, movie, or video on a projector screen or television, you are seeing thousands or millions of tiny dots that come together to make up the entire picture. The dots that make up the image are called pixels, and light is used to help form the pixels together on a screen to create the desired image.
When looking for a better quality image, you should look for a higher resolution device because the more pixels there are to fill the screen, the better the image quality will be. However, there are some instances when having a higher resolution might not be the best option. Therefore, you need to consider what your priorities are and what types of images you will be viewing.
When looking at a device, you might not see the resolution represented in numbers because many manufacturers will use an acronym. However, if it is shown in figures, the numbers that are shown will be the number of pixels that are present both vertically and horizontally. For example, SVGA image resolution is 800 x 600, which means that it has 800 pixels vertically and 600 pixels horizontally.
So, with this resolution, the image will have a total of 480,000 pixels. SVGA is the acronym for this resolution, and it means Super Video Graphics Array, and it is the oldest resolution size. However, now that we have explained what resolution is and given you an example, we can start going over some of the higher resolution settings that are now available and which ones are best for which situations.
What Is the Aspect Ratio of an Image?
Most people have heard of image resolution, but not many people are aware of the concept of the aspect ratio of an image. The aspect ratio of a video or image is the proportional relationship between an image's width and height. Different resolutions have different aspect ratios. For instance, full HD has a 16:9 aspect ratio. This aspect ratio is the standard ratio used for TV shows and movies today.
Therefore, full HD resolution projectors are designed to provide the best images for this type of media. However, WXGA resolution projectors have an aspect ratio of 16:10. This doesn't mean that a WXGA projector can't project images with a 16:9 aspect, but its aspect ratio is better designed to support PowerPoint resolutions and resolutions of many gaming consoles.
Main Types of Image Resolution Used Today
Although some devices still use SVGA, technology has advanced, and so has the resolution of newer projectors. Most projectors are capable of displaying images at lower resolutions, but it is not recommended because the image quality to scaling could decrease.
You should keep in mind what you want to use your projector for when looking at the resolutions below. Each one is still viable in some circumstances, and you will need to choose which one can best handle the projects that you have, whether it be a business presentation, viewing your favorite movie, or playing an epic game. Let's find out more about the latest projector resolution sizes.
XGA Resolution: 1024 x 768 resolution
Sale
Bestseller No. 1
Epson EX3280 3-Chip 3LCD XGA Projector, 3,600 Lumens Color Brightness, 3,600 Lumens White Brightness, HDMI, Built-in Speaker, 15,000:1 Contrast Ratio ()
Epson Certified-Refurbished Product - Epson's quality-assurance team reviews each refurbished product. They have been inspected and tested to ensure they perform properly.
Amazing brightness — 3,600 lumens of color and white brightness (1) ideal for displaying large-group presentations, spreadsheets and videos, even in well-lit rooms
Crisp image quality — XGA resolution delivers crisp text and images; perfect for displaying presentations, video and more
True 3-Chip 3LCD technology — displays 100% of the RGB color signal for every frame, providing outstanding color accuracy while maintaining excellent color brightness, without any distracting "rainbowing" or "color brightness" issues seen with other projection technologies
Versatile connectivity — features an HDMI port, so you can easily connect streaming devices, including Fire TV, Apple TV, Roku and Chromecast (2)
After SVGA, most media moved to XGA resolution. Even though it is one of the oldest resolution sizes, XGA is still widely used, especially in the computer industry. Even today, most computers use XGA as their default resolution. Therefore, XGA projectors are excellent if you need to pair them with a computer for any reason.
XGA resolution has 1,024 x 768 pixels, and it has an aspect ratio of 4:3. This is much smaller than some of the later resolutions, like WXGA and Full HD, but it is still a capable resolution that can withstand various types of images and video types. If you are looking for a non-widescreen option, using an XGA projector could be your best option. XGA is excellent for games.
Most games are produced in 780p resolutions, which means XGA is better at displaying them over higher resolution projectors. Using a WGA or full HD resolution projector could reduce the quality of the game's image due to scaling.
1080p Full HD Resolution: 1920 x 1080 resolution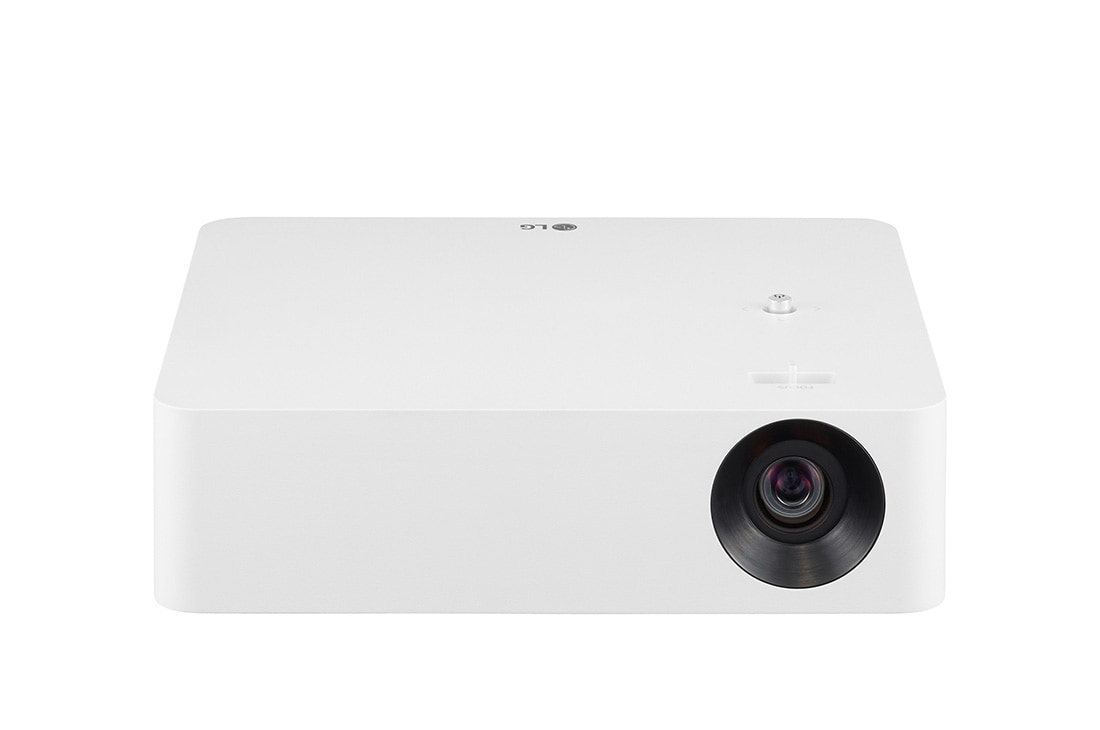 Sale
Bestseller No. 1
Projector with WiFi and Bluetooth, 5G WiFi Native 1080P 9500L 4K Supported, FUDONI Portable Outdoor Projector with Screen for Home Theater, Compatible with HDMI/USB/PC/TV Box/iOS and Android Phone
[5G WiFi and 5.1 Bluetooth Function] Thanks to 5G and 2.4G Dual-Band WiFi function, the projector with WiFi and Bluetooth enjoys a faster wireless speed, wider range, and smoother transmission than other 2.4G single-band projectors. Within 5 seconds it gets connected successfully. With the help of 5.1 Bluetooth chip you can connect the projector with the Bluetooth speaker to improve sound at a party or outdoor entertainment as it offers a stable and fast speed.
[Native 1080P Full HD Resolution] This movie projector provides vivid and sharp HD images with 1920x1080 real resolution and 10000:1 contrast ratio. To make it perfect to watch movies, tv, displaying photos and other decorations, the projector contains 3LCD color calibration 9500L tech display. By providing clear images while protecting the eyes, this TV projector adopts high-refraction 6 layers glassed lens and diffuse reflection eye-caring light source.
[Zoom Function and Loud Speakers] For you to enjoy the 30 - 300 inches large screen easily, this Bluetooth projector contains 100%-50% zoom function. Without any external speakers, you can enjoy great stereo with the help of built-in 3W dual stereo speakers with an SRS sound system. While watching videos, you do not have to worry about overusing the 4k projector or falling asleep as it has an auto sleep timer. It is safe and intelligent.
[Multiple Interfaces and Compatibility] The WiFi projector makes your home electronic devices more dynamic and useful and it is compatible with iPhone, Android phone, Laptop, PC, tablet, Xbox, TV Stick, Roku, Chromecast, DVD, Gaming device, USB Drive, external speaker, earphone, etc. as it contains multiple ports like USB, HDMI, VGA, Audio, AV, and TF card ports.
[Neat Portable Size and Various Uses] This outdoor projector is only 3.63lb, it's portable and can be carried anywhere like the yard, garden, garage, RVs, camping, etc. A portable power station can power the video projector easily if you are using it outdoors (with a 100 inches screen in the box). It is ideal for online classes, yoga exercises, and assisting tailors and painters in creating artwork.
If you are looking for a home theater projector, you might want to consider going with a 1080p Full HD resolution projector. This resolution contains over 2 million pixels versus the 1 million pixels of a WXGA projector. The aspect ratio of a full HD resolution projector is 16:9. Full HD images are more rectangular than WXGA images, which makes them better for projection. Plus, most display monitors and projector screens have a 16:9 aspect ratio, as well.
This format used in full HD projectors is the standard format that is used for home theater media, like Blu-ray and HDTV broadcast systems. If you were to use a lower resolution projector, like a WXGA resolution, with these types of images, they might turn out letterboxed on the sides, which could be distracting and distort the quality of the image.
WXGA Resolution: 1280 x 800 resolution
Bestseller No. 1
ViewSonic PG707W 4000 Lumens WXGA Networkable DLP Projector with HDMI 1.3x Optical Zoom and Low Input Lag for Home and Corporate Settings
VERSATILE PROJECTOR: High brightness projector with advanced visual features ideal for use in both classroom and corporate settings
BIG SCREEN PROJECTION: 4000 lumens of brightness delivers immersive, theater-like images as large as 300 inches in both light and dark environments
AMAZING COLOR ACCURACY: A 6-segment color wheel and dynamic lamp control capabilities provide vivid and lifelike colors for stunningly beautiful images
EASY INSTALLATION: A 1.3x optical zoom lens, horizontal and vertical keystone and corner adjustment delivers mounting flexibility and easy installation in any environment
LONG LAMP LIFE: SuperEco mode allows the lamp to shine bright for up to 20,000 hours
WXGA resolution has an aspect ratio of 16:10. This resolution was designed to be a widescreen version of XGA. It has the same vertical resolution as XGA, but you will get 20% more horizontal resolution, which will be best if you are working with a larger projector screen.
Technology is always advancing, and although XGA is the most common resolution for desktop computers, WXGA has become the common resolution for most notebook computers. It has also become the common resolution for smartphones, as well. This makes sense if you think about it because most smartphones and notebook computers have wider screens. You should not confuse WXGA with WUXGA. If you are looking at a higher-end notebook or a workstation computer, you might find it has WUXGA.
It has the same aspect ratio as WXGA projectors, but it has a higher pixel count of 1,920 x 1,200. WUXGA resolution is best for large venues, like business conferences, that will require high-definition and bright content for the whole conference to see. So, you should keep this in mind if you want a projector for business gatherings.
Which Is Better: WXGA or Full HD?
It can be difficult to give a definitive answer to this question because it could change based on what you are doing. However, in a broad sense, full HD resolution is considered to be better than WXGA.
Full HD resolution has the same aspect ratio as most entertainment and home theater platforms, and it has double the number of pixels, which helps provide a cleaner image. Knowing this, how can we say that it is not always a definitive answer?
If you are looking for a projector that needs to display business data, like PowerPoint, or need to send it to smartphones, full HD resolution projectors could distort because it is overcompensating the pixels needed for the data to be properly displayed.
You have to take a look at the screen that the projector will be reflecting the image on and the aspect ratio of that screen to best determine the type of resolution projector will be best. However, if you are going for a home theater setup, we can safely recommend that full HD resolution will be your best bet.
Most modern TV broadcasts and movies have the same aspect ratio as full HD, which means that the pixels will be better distributed across the entire screen. Plus, the difference in the pixel number will also help to ensure the image is sharper.
Comparison Between XGA, WXGA, and Full HD Projectors
Here is a quick side-by-side comparison of these three resolution projectors to give you a brief overview.
XGA
Pixel Number: 1,024 x 768
Image Quality: Good quality
Aspect Ratio: 4:3
Best Application: This is best to project moves and games that use the same resolution.
WXGA
Pixel Number: 1280 x 800
Image Quality: Best projection quality
Aspect Ratio: 16:10
Best Application: These projectors are best used for modern game systems, like PlayStation, and HD movies.
Full HD Resolution
Pixel Number: 1,920 x 1,080
Image Quality: Best for projecting HD home theater content
Aspect Ratio: 16:9
Best Application: These projectors match the format of most movies and TV shows today, which allows them to display this media clearer.
Availability of Full HD Projectors vs. WXGA Projectors
For home theater enthusiasts, full HD projectors are in alignment with the current industry standard. There are a few products that have a higher resolution, like 4K resolution models, but these products are still a rare commodity when brand searching. However, most manufacturers do focus on full HD projectors because of their alignment with the entertainment standards. Most brands provide a wide range of full HD devices. However, only a few brands focus on WXGA devices.
This doesn't mean that WXGA projectors are not worth purchasing, but they are considered to be used chiefly for businesses, which means the market is smaller than with home theaters. So, if the availability of a device is an issue, you might have to revise the brands you want to look at for a WXGA projector, but you shouldn't have any issues finding a quality brand for a full HD projector.
Office Projector Reviews: 6 Amazing Projectors for Small Businesses
Presentations are a vital helper in most offices, whether you need to create a presentation of innovative ideas or you're sharing the progress of your company. This is where the perfect projector comes in to play. There are so many projectors to choose from, that help you go way beyond simple PowerPoint presentations. There are
Final Thoughts
If you're looking for the best projector for your needs, there are a lot of details and features that you will want to consider, but the resolution is one of the most important features. The resolution determines the quality of the image that you will get from your projector.
You can use lower resolution images on higher resolution projectors, but it is not recommended for the best results.
Remember that Full HD resolution is recommended for entertainment purposes, like watching movies, but WXGA resolution is the best for powerpoint and other business-related presentations. However, you should look at the requirements for games before making the best selection. Sometimes having too high of a resolution can also cause images to be distorted.