Why Choose Epson?
Epson is a leader in the global technology field, and they have accomplished this by always empowering not only their employees but their partners and customers as well. They have done this by striving for excellence and creating value for their customers while serving them. Epson builds lasting relationships with customers by delivering value, and they combine innovative technologies while maintaining a harmonious relationship with the planet.
History
Today, Epson is one of the world's largest makers of computer printers and imaging-related equipment. However, their history dates back to the 1940s with a local clock shop owner in Japan.
Founding and Milestones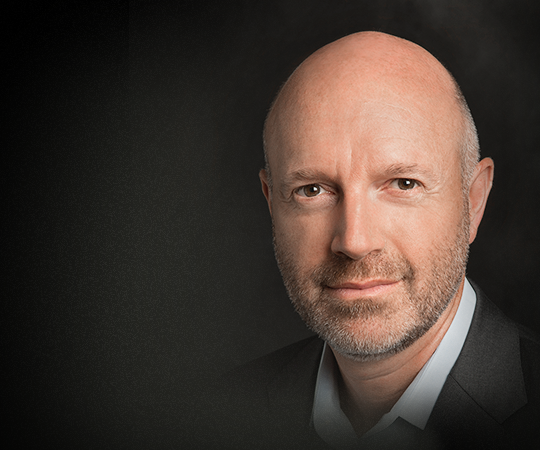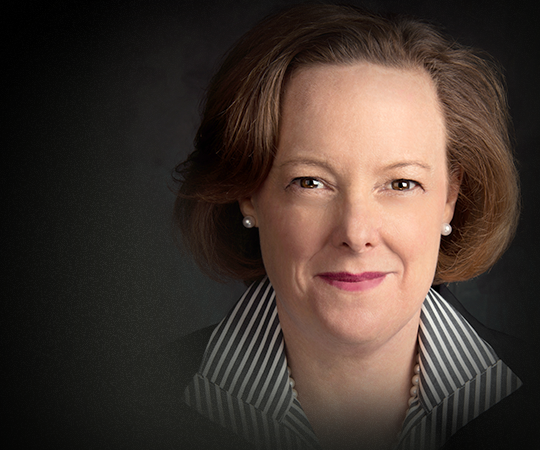 Seiko Epson Corporation, better known as Epson, started as a company called Daiwa Kogyo, Ltd., which was founded back in 1942 as a manufacturer of watch parts. It was a small business operation. The company was known for creating many timepiece technologies. In 1968, the company launched the world's first mini-printer, the EP-101. In April of 1975, Epson America Inc. was established to sell printers for the company. At this time, they were one of the most popular printer manufacturers in the world, and over the next few years, they launched several more printer models.
In 1982, the company was officially named the Epson Corporation, and it was then that they launched the world's first handheld computer. The following year, they released the world's first portable color LCD TV. In 1985, the Epson Corporation and Suwa Seikosha Co., Ltd. merged to form what is now known as the Seiko Epson Corporation
Over the next couple of decades, Epson introduced several new products onto the market, from printers to cameras to copiers and multifunction devices. When it comes to the industry, Epson is not just known for its products. It also introduced the printer control language, the Epson Standard Code for Printers (ESC/P), which is now considered to be the de-facto industry standard. It was used to help control print formatting.
In 2011, Epson had a huge breakthrough that many businesses took advantage of. It released the TM-T88V-i series of receipt printers that allowed businesses to print receipts wireless from any device, regardless of the device's operating system. Then in 2014, Epson launched the PowerLite Pro Cinema LS10000 laser projector. This projector was different than the projectors released in the past because it combined different technologies to produce a better picture, giving it the widest color gamuts in the industry.
Following this triumph for the company, and over the next couple of years, Epson worked to develop their next huge breakthrough projector, the Home Cinema LS100 Full HD 3LCD Laster display. This projector was a lot smaller than many of the other projectors on the market, but the size didn't diminish the quality of the big-screen projection that it could provide. It merely makes it more compact, and it is designed to easily fit in just about any living room.
Epson was also the first company in the industry to get rid of traditional ink cartridges in their printers. It introduced a line of printers that were refilled with bottles of ink as opposed to traditional cartridges. The idea behind these printers was to keep the ink vibrant and fresh inside of the printers at all times, rather than ink cartridges that dry up after sitting there for long periods of time. Finally, Epson has moved into new areas of the industry, like robotics and apps. It was their goal to make their devices more compatible with other forms of technology, and they have successfully accomplished this.
Production and Manufacturing
Products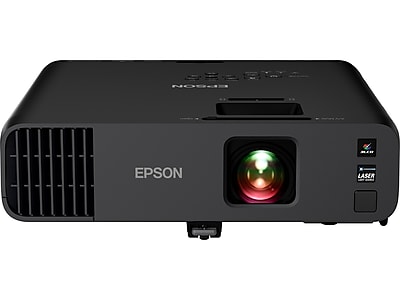 Epson is one of the top manufacturers of projectors in the world, and they produce a wide range of projector types for their customers to choose from. They also manufacture a lot of other products, such as printers and scanners to help out in offices and homes. Here are a few projector categories that you will be able to find:
Epson Powerlite Projector
Epson Home Cinema Projector
Epson Business Projectors
Epson Home Theater Projectors
Epson Education Projectors
Epson 1080p Projectors
Epson Laser Projectors
Epson Pro Projectors
Epson Large Venue Projectors
However, it is worth noting that Epson has many other types of products that can help make your office or home run more smoothly. They are one of the leading manufacturers of printers and scanners as well. They use all types of new technology in their models to help ensure the best experience possible for all of their clients. Their headquarters is located in Japan, but they have factories in China, Indonesia, Japan, and the Philippines.
Manufacturing
The innovations Epson has come up with over the years are widespread, and they have excelled in their manufacturing processes to be able to provide a high-quality product at a reasonable price. Their product line varies across different types of products. They have many plants worldwide that help to keep up with the demand for their products, but they maintain their corporate headquarters in Japan. They have facilities in other countries as well to assist with the demand for their products and to ensure that they remain efficient and dependable for their customers.
Key Facts
Epson started manufacturing high-quality clocks and timepieces, but over the years, they grew into other product areas, like printers, computers, scanners, and projectors. They manufacture products for both homes and offices to help their customers accomplish their tasks easily and efficiently. They have even been recognized by the United States Environmental Protection Agency for their efforts to help eliminate ozone-depleting substances in all of their manufacturing processes.
The company's goal is to provide its customers with efficient and high-quality products while still being able to help out the planet with environmentally friendly processes.
Warranty Information
Epson is a company that cares about its customers, and therefore, they provide warranties on most of its products. After purchasing your Epson projector, you will need to go to the company's website to verify the warranty status of your product.
The type of warranty that you get will depend on the product you purchase. Epson provides a variety of warranty types and timespans on their product. The best advice we can give you is to make sure you know what type of warranty is connected to a particular product before you purchase it. Some of their warranties will cover everything that could go wrong with your projector, but some are limited to certain parts of the machine.
There are some limitations placed on the parts that are replaced by warranties. So, you need to make sure you know what will happen if a part is replaced. Will the part receive its warranty, or will it fall under the original warranty of the projector when it was purchased? Make sure you know which before making your final purchasing decision. Whenever you are considering an Epson projector, the warranty information should be available in the description. However, when you get your product, you need to go to the website and register it to ensure there will be no problems if you ever have to use the warranty.
Check Out More Epson Content From The Projector Expert
Epson Product Reviews
Take a look at our Epson projector reviews to get an idea of which model will be ideal for your needs. We cover brightness, special features, and more in each of our reviews.
Epson Product Roundups
If you want to look at the best projectors Epson can offer, we can show you the key features and most desired products they have here. You'll see some of the most recommended options for Epson projectors within different categories, such as home theater, educator, and pro models.
Epson Press Releases
For your convenience, here you can find out any notable press releases about Epson and their product lines. It is an excellent way to stay up-to-date on the company and what is going on in their world to ensure you are doing business with the best company to suit your lifestyle.
Epson Recalls
If you are concerned about products or projector parts that have been recalled by Epson, you can find this information here. You will also be able to read the information on why the part or product was recalled and find out things like the possible risks that may be posed if you own one of these products. Finally, you can see recommendations for current users of the products.
Where to Buy
You can find Epson projectors for sale at many major online retailers. Below, you will be able to see the full line of Epson products for the chosen category. Check out our recommendations for where you can buy the next Epson projector to suit your needs.
Similar Brands
We've provided you with comprehensive information on Epson and the types of projectors that they manufacture, along with some of their other products. However, there are similar items that can be found from other brands that might help to expand your options. When it comes to choosing a projector, you should keep all of your options open and consider some of the following brands as well when searching.
Online Presence
Contact Information
Epson strives to provide a quality experience for all of their customers and potential customers, and they are dedicated to being accessible to their customers for all of their concerns. Here are some of the most common and most accessible ways of getting in contact with an Epson representative.