Why Choose ViewSonic?
ViewSonic is a well-established name that specializes in monitor and display solutions. The brand distinguishes itself from competitors by offering tailor-made solutions without charging high prices associated with such customizations. Every ViewSonic projector is backed by the industry's leading five-year extended warranty.
Over the years, the focus on display technology has allowed ViewSonic to introduce a variety of high-quality, ready-to-go solutions for every niche and industry. As a result, it's relatively easy to find a projector suitable for home theaters, conference rooms, classrooms, and large venues.
The following is an overview of the history of the brand and the different milestones it has achieved during its lifetime.
History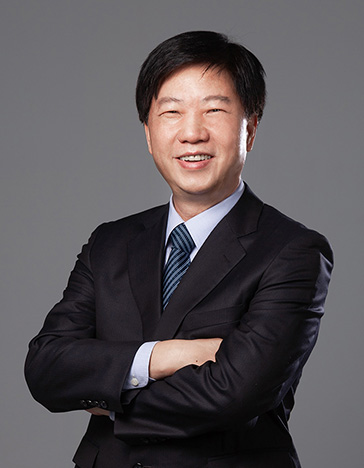 The company's founder, James Chu, is the brainchild behind its innovative designs. His intuitive insight helped ViewSonic become the largest independent monitor brand in the U.S. in less than a decade. Under his leadership, the brand has become a symbol of innovation, quality, and value.
Founded in 1987, ViewSonic is a global brand headquartered in California. The research and development take place in New Taipei City, Taiwan, while hundreds of field offices around the globe help market the products. Initially, the company was called Keypoint Technology Corporation, but the name changed to ViewSonic reflecting its flagship product at the time.
By the mid-'90s, ViewSonic evolved into a top brand of computer CRT monitors competing favorably with Sony, NEC, and Panasonic. The continued focus on display solutions is perhaps the main reason that ViewSonic has now become the leading brand in the global interactive display and DLP projectors market beyond China.
At the start of the millennium, ViewSonic had already achieved parity with major competitors in the display market. Therefore, it refocused its efforts to gain market share in the corporate sector. Among its first successful ventures was a partnership with AT&T to deliver appliances integrated with WorldNet Service.
The integration consisted of i-boxes, integrated LCD, CRT devices, web phones, and wireless web pads. As the units were capable of operating on almost every mainstream operating system, ViewSonic quickly gained a strong foothold in North America and Europe.
In 2017, ViewSonic entered the interactive whiteboard market helping it forge strong partnerships with local schools and educational institutions in the United States. Currently, these innovative ViewBoards are installed in thousands of schools around the nation. The brand is an official Google for Education and Microsoft partner.
The impactful business approach is key to the company's continued growth despite the global financial turmoil it faced during its lifetime. For instance, ViewSonic's smart LED and portable home entertainment projectors saw significant growth during the 2021 pandemic crisis as the overall market struggled to stay afloat.
Recognizing the need for futuristic LED products, the company is investing heavily in high-tech projectors. The M-series projector is a top-of-the-line product that represents an on-the-move lifestyle making it easier for customers to install and operate it almost anywhere. Similarly, the flagship X-series home entertainment system offers 4K image quality and a variety of smart functions.
The Gouldian finch, a native Australian bird, is prominently featured in the logo. According to the official website, the colorful bird portrays eye-catching attributes that characterize the ViewSonic brand. The brilliant color and sharp resolution are a hallmark of every ViewSonic projector 4K display.
Founding and Milestones
Since its foundation, the ViewSonic brand has evolved from a small-scale manufacturer of LED displays to a leading global provider of computing, consumer electronics, and communications solutions. To get an overview of this transition, here is an outline of the significant achievements throughout the history of the brand:
1987: Founded as Keypoint Technology Corporation by James Chu
1990: Launched the ViewSonic brand of color monitors and renamed itself ViewSonic based on the flagship product, computer monitors
Mid-'90s: Established itself as one of the top-rated makers of CRT monitors; following its rise, became the leading CRT monitor brand in Japan and America by the end of the millennium
2000: Acquired the Nokia display products branded business to take advantage of Nokia's reputation and its award-winning display technology products
2005: Won a major lawsuit against Phillips; win established that ViewSonic has created technology for rear mounting of LCDs in a mobile PC
2007: Filed a request with Securities and Exchange Commission for IPO, which it later withdrew citing unfavorable terms
2017: Entered the interactive whiteboard market; by 2019, more than 5,000 educational institutions in the United States installed the ViewBoard
2019: Partnered with Google for Education and Microsoft to deliver and support online educational content
2021: Named the world's number one brand in the global interactive display market beyond China
Production and Manufacturing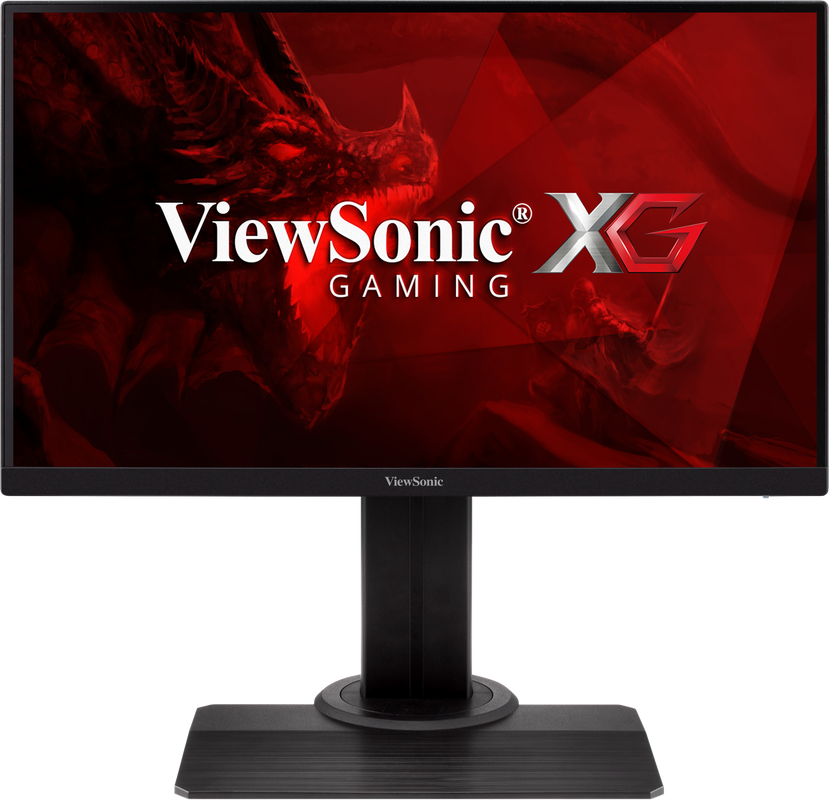 ViewSonic offers a variety of products for both educational and business purposes. The main product line consists of monitors, projectors, and view boards. All this equipment can be integrated to provide a seamless interactive experience. If you're looking to buy a ViewSonic projector, read the following description to get a better idea of different types of projectors and related manufacturing details.
Products
As a leader in projector technology, there is a lot to choose from even for the most discerning customer. For ease of reference, ViewSonic projectors can be divided into five distinct categories according to their usability and features.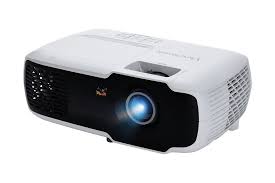 From a usability perspective, ViewSonic projectors are tailor-made for home theaters, conference rooms, classrooms, large venues, and outdoors. Similarly, projectors are also distinguished by their features and functions. These include laser projectors, 4K projectors, high-brightness projectors, lamp-free projectors, and smart projectors.
For a better shopping experience, it's better to select a projector based on its usage. The category can help define additional features. For instance, anyone looking for a home theater projector can later select additional features such as 4K resolution, gaming, laser, smart 4K, and portable projectors.
Following are the five major types of projectors:
ViewSonic Home Theater Projectors
Conference Room ViewSonic Lamp-Free Projectors
Portable ViewSonic DLP Projectors
The ViewSonic home theater projectors can project movies from Blu-ray players, mobile devices, wireless hardware, and PC consoles. If confused, you can always use a handy comparison sheet available on the official website. It's also practical to filter products based on the brightness, resolution, lamp type, and more.
Available in laser, high-brightness, short-throw, and standard-throw specifications, conference room projectors are designed for out-of-the-box interactive solutions. These ViewSonic high-brightness projectors are easy to install in large rooms. Powerful lamp lights and higher specifications make them an ideal choice for meetings.
Classroom projectors provide a great price-value proposition for educational institutions. The software is easily integrated with Google and Microsoft learning solutions, offering maximum flexibility to instructors and students. Among the most unique designs of the ViewSonic smart projector is a collaboration hub for front-facing teaching, which can be comfortably connected to the projector and interactive whiteboard using HDMI or LAN cables.
Featuring up to 6,000+ lumens, advanced high brightness, 4K ultra-HD solutions, and maximum mounting flexibility, the ViewSonic ProAV projector is designed for large venues, halls, and auditoriums. The unique stackable design allows one projector to be placed on the other projector for greater light output. These ViewSonic laser projectors are ideal for long-distance projection using only a single network cable. Similarly, the durable design offers 24/7 operation perfect for the retail environment.
If you're looking for power and performance in a small package, buy a ViewSonic portable projector. These small gadgets are lightweight, and they can be moved from one room to another just like a laptop. You can take them on the road to enjoy big-screen entertainment as desired. The seamless Bluetooth and Wi-Fi connectivity as well as built-in battery offer hours of uninterrupted power.
Manufacturing
ViewSonic has a global footprint of small and large manufacturing facilities. The majority of the components are manufactured in China and distributed to suppliers around the world. Small-scale production also takes place in Mexico and Taiwan.
Key Facts
ViewSonic is a nationally certified minority-owned business, and the company takes pride in its diverse workforce. The corporate culture emphasizes treating every employee as a business partner.
It's also the first display manufacturer that offers a complete range of eco-friendly LED displays. In addition, the manufacturing process integrates environmentally responsible manufacturing practices that include energy saving features. The Director of Customer Care, Compliance & Supply Chain Management ensures that safe environmental practices are carried out at every ViewSonic-owned facility in North America.
The company actively participates in various school projects in California. The Orange Way United program helps middle and high school students receive financial assistance. The ViewSonic ViewBoard interactive displays and myViewBoard software are given free of charge to school districts in the state.
Warranty Information
ViewSonic offers a limited as well as an extended warranty for all its products. These warranties ensure that the product is free from defects in material and workmanship during the specified period.
Each projector is protected with a warranty of up to five years or 20,000 hours for limited parts, labor, and light source. Valid in the first year, the express exchange service ensures that you get a replacement projector within 48 hours while the existing projector has gone in for repairs.
For added convenience, the company also offers a limited one-year warranty on projector lamps. Based on your needs, the warranty on lamps can be extended to two to three years; however, the extended ViewSonic projector warranty is limited to one replacement only for the original lamp.
ViewSonic Projector Parts
You can easily find replacement parts for monitors, projectors, and interactive displays from the parts store on the official website. The link is provided at the end of the page under the products category.
There is almost an endless variety of parts on the website. Therefore, the best way to find the exact part according to the product specification is to find it by the model or serial number. The number is usually written on the hardware. For smaller parts, it's best to consult the manual.
If you don't have a manual or a quick start guide for the specific product, you can easily find it in the online store. The store offers a user guide, quick start guide, service manual, warranty card, manual, and CD-ROM, among others.
ViewSonic's official store also offers all kinds of accessories such as desktop virtualization parts, commercial display parts, and other items. There is a separate section for commercial interactive display parts. In certain instances, you may need to contact customer service as some parts require expert assistance and installation.
Check Out More ViewSonic Content From The Projector Expert
ViewSonic Product Reviews
ViewSonic is well-known for its quality products. On our website, you can read unbiased brand reviews of ViewSonic's monitors, projectors, and interactive display items.
ViewSonic Product Roundups
The product roundup on the ProjectExpert page offers a comprehensive review of the top ViewSonic models. This is your chance to get an in-depth analysis of the top models in each category.
ViewSonic Press Releases
Stay on top of the latest gadgets and new trends by following the ViewSonic press releases on our website. We regularly publish press articles for a variety of upcoming models.
ViewSonic Recalls
Whenever a ViewSonic product is recalled, you'll find extensive information and news on the topic right here on this website.
Where To Buy
It's easy to buy ViewSonic products from the official website. A lot of projectors are also available for sale through many well-known online retailers. Here are the links to some of the relevant pages:
Similar Brands
Samsung
Epson
Optoma
BenQ
Panasonic
InFocus
Online Presence
Contact Information
If you have questions about Sony projectors, try contacting the company's customer service team. You can call them, text with an agent, or message them via Live Chat.